KUTNA HORA
UNESCO listed World Heritage Site
6 hours including journey.

This town was economic center of the Czech kingdom for pretty long time! Believe or not, one third of European silver production used to be mined in silver mines of Kutna Hora in middle ages! And Czech kings had coins of local silver minted here. When driving there, I will explain you, how it happened, that expression "dollar" originates right here in the Czech Republic!
There are two highlights in Kutna Hora you shouldn't miss: amazing gothic church of St. Barbara, incorrectly called a cathedral (but it is understandable, the architecture is really impressive!), and breathtaking and weird chapel with interior decoration – chandeliers, inscription on walls, candlesticks – made of real human bones and skulls! But I will show you much more, and there will be a time, of course, to have a lunch in some local restaurant, where you can try Czech cuisine.
It is also possible to combine this tour with the visit of medieval castle Cesky Sternberk or other castles and chateaus in the region. Then, of course, duration will be longer.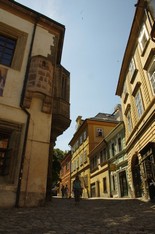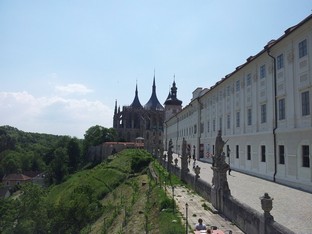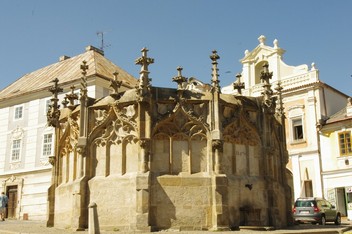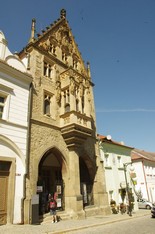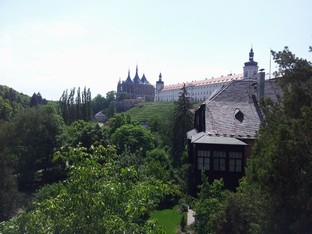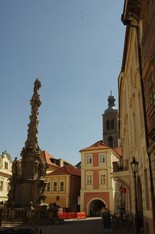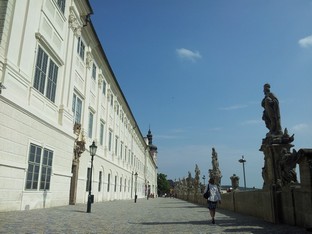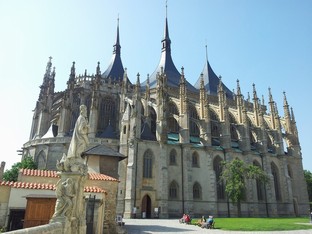 | | | | | |
| --- | --- | --- | --- | --- |
| Countryside tours | Duration | 1 - 2 people | 3 - 6 people | Bigger groups |
| Kutna Hora | App 6 hours | 5800 czk | 6500 czk | Upon request |
| Extras | 1 hour | 900 czk | 900 czk | Upon request |
Entrance fee: 175 CZK per person.
Students until 26 and seniors over 65: 125CZK. The ID Card required.
PLEASE, USE CURRENCY CONVERTER BELLOW TO CHECK THE PRICE IN YOUR OWN CURRENCY. THANK YOU.
CASH PAYMENT AT THE BEGINNING OF THE TOUR. If you decide to continue after official duration of the tour, you will pay the rest at the end.
Entrance fees are not included in the price and may slightly vary.
It is also possible to visit this destination by public transport, which should be, of course, much cheaper, but the highlights of the town are quite scattered. To save time and feel more comfortable, I recommend to hire a car with driver. Entrance fees can be higher. It depends what everything you will decide to visit and how long you would like to stay there.