PILSEN
Beer and brewery, history, WWII, medieval city center
6 hours
Czech beer is the best beer in the world. That's what we say, what we think and what we drink. We have got dozens of breweries in the Czech Republic, but the most famous one was established in the town Plzen (English Pilsen). It is possible and recommended to visit the brewery, to discover a secret of the most appreciated beer in my country.
Except for the brewery, we will walk around the main square with its gothic St. Bartholomew cathedral. Pilsen is the fourth largest city in the Czech Republic with 167 000 inhabitants. There is the University of West Bohemia, Skoda Works (Do not confuse with Skoda car. It is same name, but two different factories producing different products. This one is manufacturing a bit bigger staff, for instance street cars, locomotives and so on.) But do not worry! All industry is concentrated on suburbs; city center offers many beautiful houses of different styles: renaissance, baroque, art nouveau… And of course you can try some of plenty of cafes and pubs serving the local pride – Pilsner Urquel beer!
If visiting underground tunnels, General Patton Memorial or one of the biggest synagogues in Europe, tour will be longer but still interesting.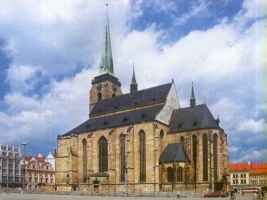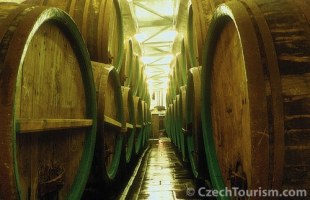 | | | | | |
| --- | --- | --- | --- | --- |
| Countryside tours | Duration | 1 - 2 people | 3 - 6 people | Bigger groups |
| Pilsen | App 6 hours | 5800 czk | 6500 czk | Upon request |
| Extras | 1 hour | 900 czk | 900 czk | Upon request |
Entrance fee: 200 CZK per person.
Students until 26 and seniors over 70: 120CZK. The ID Card required.
PLEASE, USE CURRENCY CONVERTER BELLOW TO CHECK THE PRICE IN YOUR OWN CURRENCY. THANK YOU.
CASH PAYMENT AT THE BEGINNING OF THE TOUR. If you decide to continue after official duration of the tour, you will pay the rest at the end.
Entrance fees are not included in the price and may slightly vary.
Pilsen is easy accessible by public transport. There are frequent buses running between Prague and Pilsen. I still recommend to hire a car.