TEREZIN
Concentration Camp - Holocaust Museum
6 hours

It was literary an anteroom to the hell. Jews from all over the present Czech Republic were sent first to Terezin concentration camp, to be gathered here and isolated from other people and to be sent in freight cars to Auschwitz later. But not only Czech Jews experienced imprisonment within thick walls of Terezin. Also Jews from Germany, Austria, the Netherlands and other countries came here with the hope that it will not be so bad. But it was… Join me, I will tell you all the sad history connected with this little town, once military fortress built in the 18th century. Btw, Adolf Eichmann visited Terezin many times. We will visit the Museum of Holocaust, the Jewish cemetery and crematorium. There is also possibility to visit secret synagogue where services secretly took place during the war. It still keeps a bit of original decoration! You can also visit the Small Fortress , former political prison, where the living conditions were worst… This tour is highly recommended to Jews and all people interested into the history of WWII. It is possible to combine this trip with the visit of nearby town Litomerice or Melnik, both very quiet, off beaten tracks. Litomerice offers you a lovely square with nice old houses, Melnik invites you to the castle with wine cellars.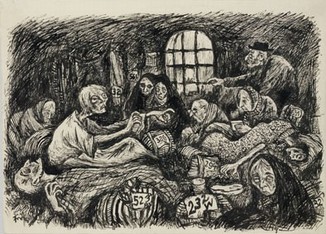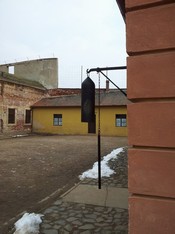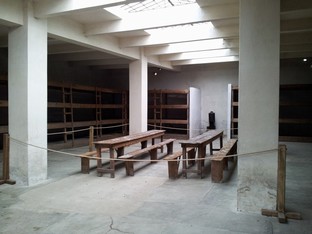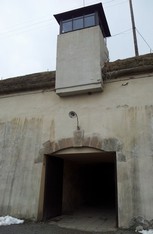 | | | | | |
| --- | --- | --- | --- | --- |
| Countryside tours | Duration | 1 - 2 people | 3 - 6 people | Bigger groups |
| Terezin | App 6 hours | 5800 czk | 6500 czk | Upon request |
| Extras | 1 hour | 900 czk | 900 czk | Upon request |
Entrance fee: 215 CZK per person.
Students until 26 and seniors over 65: 165CZK. The ID Card required
PLEASE, USE CURRENCY CONVERTER BELLOW TO CHECK THE PRICE IN YOUR OWN CURRENCY. THANK YOU.
CASH PAYMENT AT THE BEGINNING OF THE TOUR. If you decide to continue after official duration of the tour, you will pay the rest at the end.
Entrance fees are not included in the price and may slightly vary.
Terezin is easy to reach by public transport, so it is possible to get there by bus. The ticket would cost you 150/6/8/5. I still recommend to hire a car, because the distances between places are rather long. Tour by public transport would be probably also longer.