COMMUNISM TOUR - 4 HOURS
My country used to be one of the richest countries in the world! After forty years of communism you found here ruins instead of medieval monasteries, empty shops, where you wouldn't find bananas or jeans, grey houses, dirty, dug out streets, and people, which wouldn't talk to their neighbours about politics – STB (Czech version of KGB) was omnipresent! How many people were killed, how many people were imprisoned, how many people left their homes forever, without seeing their mothers again… You wouldn't believe which kind of people got to the top of hierarchy and become our dictators. They were laughing stock, but dangerous! And of course Russian invasion 1968, a big disappointment and for the whole Czech nation.
We can walk around the city center and I will show you places where the tragic history really happened! And we will visit also
Museum of communism
. If deciding to take this tour with the car, we will be able to get also out of the city centre and to see some other monuments related to the communist era.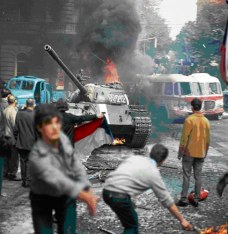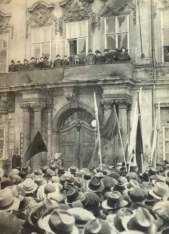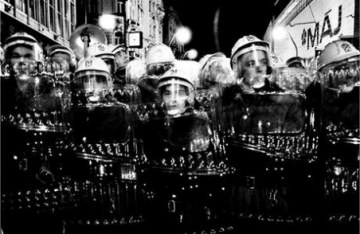 Entrance fee 190 czk per person.
Students until 26: 150CZK. The ID Card required.
PLEASE, USE CURRENCY CONVERTER BELLOW TO CHECK THE PRICE IN YOUR OWN CURRENCY. THANK YOU.
CASH PAYMENT AT THE BEGINNING OF THE TOUR. If you decide to continue after official duration of the tour, you will pay the rest at the end.
Entrance fees are not included in the price and may slightly vary.
Unless having walking problems, or if not being under the time pressure, I highly recommend to take in Prague walking tours only. Many highlights of Prague are accessible only for pedestrians anyway and we do have here in Prague very elaborate system of public transport.