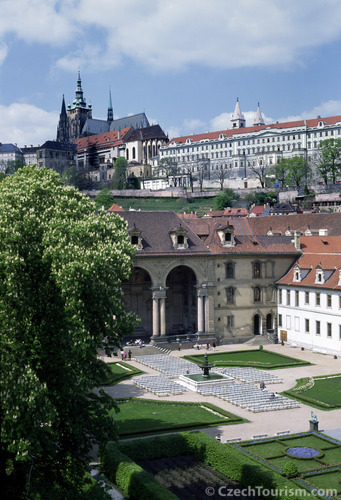 THREE DAYS
The complete itinerary will be discussed with you depending on the starting place of your tour (presumably your hotel) and your particular interests.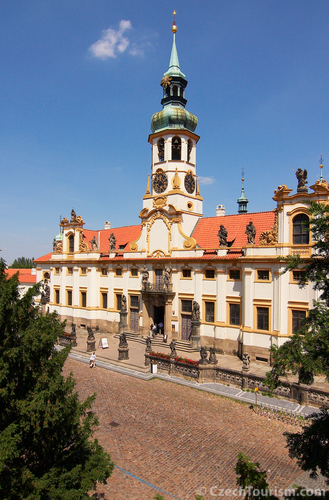 DAY 1
After using street cars to reach the top of the hill, we will walk through
PRAGUE CASTLE DISTRICT
with the
Strahov
monastery and its beautiful baroque library (optional), amazing pilgrimage site the
Loreta
, the
Prague Castle
including interiors.
After descending down to
LESSER TOWN
we can visit some of its beautiful palace gardens, splendid
St. Nicholas Church
, church with the
Infant Jesus of Prague
(Child of Prague),
John Lennon
wall and romantic
Kampa Island
.
A walk across the 600 hundred years old Charles Bridge will be also part of the tour.
DAY 2
OLD TOWN SQUARE
with its famous
Astronomical Clock
, charming courtyard
Ungelt
, the
Charles University
(the oldest in central Europe),
the Estates Theatre
( a place where Mozart's Don Giovanni was performed for the very first time).
JEWISH TOWN
- we can just walk around or we can visit interiors of the Jewish Museum consisting of few old synagogues including the oldest one in Europe ( still functioning ) and the
Old Jewish Cemetery
.
NEW TOWN – Wenceslas Square
, place of our Velvet Revolution against communist as well as witness of Russian Occupation 1968. We can visit the
Church of Our Lady of Snows
and few other churches. There are few interesting passages in the New Town and one of them hides really interesting piece of modern art.
DAY 3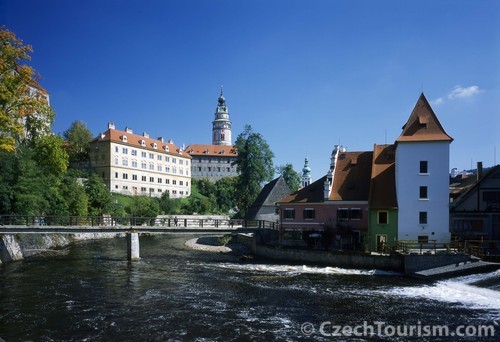 CESKY KRUMLOV
UNESCO listed World Heritage Site
Full day. 10 hours including journey.
Location of the town in the meander of the river with medieval castle overlooking the whole valley from the top of the hill, incredibly well preserved old architecture of gothic, renaissance and baroque houses provides you unbeatable experience from Czech countryside.
After driving 2,5 hours from Prague - coffee break on the way recommended – we arrive to Cesky Krumlov. We will visit the castle interiors, with fairy-tale refurbished rooms. Just one temptation: you can see huge, real horse drawn carriage - completely gold plated!
Than we can enjoy amazing view over the town center from the massive tower or just from the castle terrace when visiting castle gardens. You will hear some amazing and funny stories and you will have a chance to enjoy dozens of spectacular views over the city and the castle topping the hill.
There will be enough time to take hundreds of pictures, visit local shops with handmade souvenirs, enjoy Czech food in some typical Czech restaurants or just relax when trying local beer Eggenberg in some traditional little pub or open air restaurant.
Please, note: the castle in Cesky Krumlov is closed during the winter season. It is open Tuesday to Sunday from April 1 to October 31. It is still worth to visit this gem of renaissance architecture and using free time to make a short stop on the way in Ceske Budejovice where Czech beer Budweiser is made or Tabor with its medieval buildings.
PRICE:
18 100,-CZK (up to 2 people) / 18 400,- CZK (up to 6 people) for three full days. It includes a car and driver to Cesky Krumlov and guide for all three days. Entrance fees and refreshment are not included.
PLEASE, USE CURRENCY CONVERTER BELLOW TO CHECK THE PRICE IN YOUR OWN CURRENCY. THANK YOU.