WWII - 4 HOURS
With interiors. Except for Mondays.
The Munich conference started tragedy of Czech people. Small country was first to be occupied by Nazis. Six years under the swastika meant for us a permanent thread to be sent to a concentration camp or being executed immediately. But many people decided to resist! Let's join me to hear stories about heroism of Czech people. I will also answer the most frequent question: why Prague wasn't damaged during the war? We will visit a museum and memorial related to the war and I will show interesting monuments marking traces of the war events.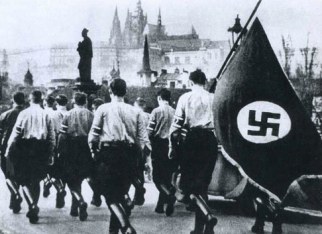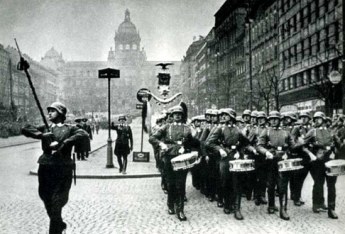 Entrance fee: free of charge
PLEASE, USE CURRENCY CONVERTER BELLOW TO CHECK THE PRICE IN YOUR OWN CURRENCY. THANK YOU.
CASH PAYMENT AT THE BEGINNING OF THE TOUR. If you decide to continue after official duration of the tour, you will pay the rest at the end.
Entrance fees are not included in the price and may slightly vary.
The monuments I would like to show you during this tour are a bit off the city centre and would be easier to move from one place to next one in a private car.