HIKING TRIPS
ONE DAY IN BOHEMIAN SWITZERLAND
Duration 10 - 11 hours including journey.
The Czech Republic is not only Prague and history, but also beautiful nature.
If you like, nature, hiking, active vacation, I have got something to offer:
One day in Bohemian Switzerland.
Bohemian Switzerland, also known as Czech Switzerland, is a picturesque region in the north-western
Czech Republic
, on the border with Germany. It lies on both sides of
the Elbe River
. It is the National Park since 2000.
This area belongs to the most beautiful spots in my country. Since the 19th century visitors have been discovering beauty of its rock formations, forests, spectacular views, and deep gorges.
The most impressive part of the National Park is undoubtedly Pravcicka brana (huge stone arch, the largest in Europe). So let's go there...
Itinerary:
2 hours drive to the National Park Bohemian Switzerland
3-- 4 hours hike including enjoying time at Pravcicka gate (the arch)
1 hour lunch break
After lunch OPTIONS for the afternoon program:
- Another 2 hours hike reaching other view points.
- Or boat trip (including 30 minutes sailing and 1 hour walking - reaching the port and after sailing to get back to the car)
- more history on the way back ( medieval town Litomerice or concentration camp Terezin - without interiors)
2 hours driving back to Prague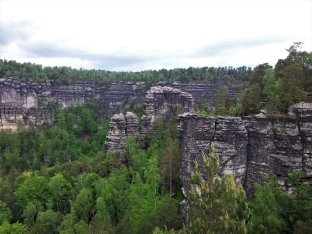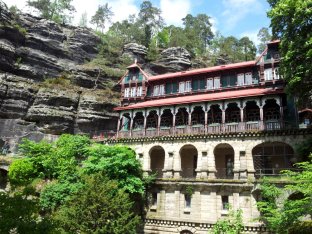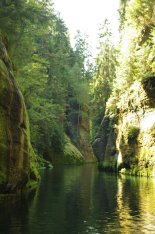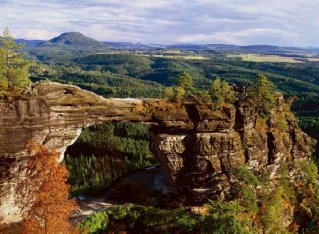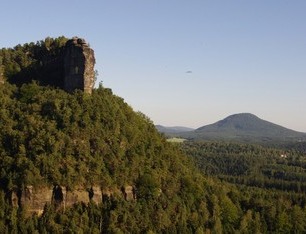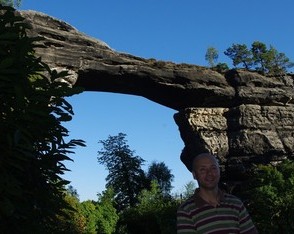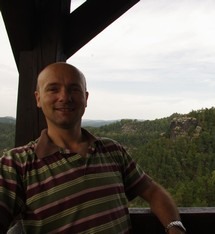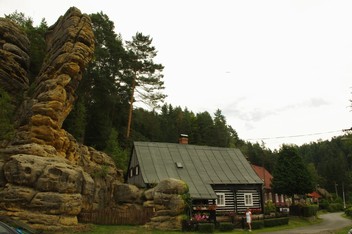 | | | | |
| --- | --- | --- | --- |
| Hiking tour | Duration | Guide, car, driver + up to 2 guests | Guide, driver, van, + up to 6 guests |
| Bohemian Switzerland | App 10 - 11 hours | 9500 CZK | 10 000 czk |
Entrance fee 70 CZK per person
Boat trip 150 CZK per person
PLEASE, USE CURRENCY CONVERTER BELLOW TO CHECK THE PRICE IN YOUR OWN CURRENCY. THANK YOU.
CASH PAYMENT AT THE BEGINNING OF THE TOUR. If you decide to continue after official duration of the tour, you will pay the rest at the end.
Entrance fees are not included in the price and may slightly vary.
Pilsen is easy accessible by public transport. There are frequent buses running between Prague and Pilsen. I still recommend to hire a car.
AND SOMETHING FOR TRAIN LOVERS.
It is also possible to get there by using public transport - train and bus. Of course, time for hiking and other activities will be limited, but the most beautiful part of the tour and the best hike is still covered: Pravcicka gate.
Itinerary:
1,5 hour train ride from Prague to Decin
0,5 hour bus from Decin to Hrensko.
3 - 4 hour hike
1 hour lunch break
0,5 hour bus ride to Decin
1,5 hour train ride to Prague
| | | | |
| --- | --- | --- | --- |
| Hiking tour | Duration | Guide, up to 6 people | Guide, larger groups |
| Bohemian Paradise | App 10 hours | 5000 CZK | Upon request |
Entrance fee 70 CZK per person
Train and bus ticket app.370 CZK 2nd class, 540 CZK 1st class