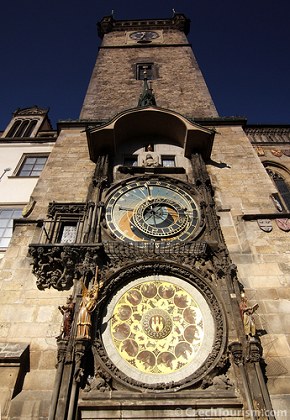 TESTIMONIALS
Radek guided my parents and I for a full day all throughout Prague, seeing many of the historic churches and landmarks. Despite a bit of rain, we loved our tour and covered a lot of ground. Radek is very knowledgeable of the city, and no matter where you are, he has an interesting and funny story to tell. He will keep you intrigued all throghout your tour with jokes and facts, and you wont regret choosing Radek for your Prague tour guide.
The Finchum Family
If you're thinking of hiring a private tour guide (which my husband and I found to be really great – much better than a group tour!), definitely contact Radek. He is absolutely charming, well-informed about the entire history of Prague (and the Czech Republic as a nation – including art and social issues). You will have a fantastic time with him. We hired Radek for a full day and had a fantastic day learning all about his beautiful and fascinating country – it was well worth the price. Radek structured our day based upon our interests, which you could never get from a group tour. Don't hesitate – hire Radek for the best tour you've ever had!
Leslie Rathbun
My husband and some friends travelled to Prague this summer as part of a tour and were very lucky to have Radek as our guide. His love for his city is obvious, his knowledge vast, but delivered in an entertaining manner. He answered all questions without hesitation and his sense of humor is delightful. His English is flawless and his manner very kind and gentle. I highly recommend him to help you make the most of your time in Prague.
Sherie
Greetings Radek,
Hope all is going well. Andrea and I enjoyed our trip to Prague and were exceptionally pleased to have had you as our tour guide. We look forward to a return to your fascinating City sometime next year and hopefully we can meet again.
Best regards,
Bill and Andrea
Dear Radek,
I have meant for some time to contact you to thank you for the way you made a short visit to Prague into a real pleasure. I so enjoyed the leisurely walk around the beautiful city of Prague - even in the rain! - and also your witty and entertaining commentary.
I hope to get back to Prague for a further visit some time next year and, if I do, would certainly like to contact you.
Have a very happy Christmas and a good holiday.
Victor Hill
Hello Radek
We hope that you still remember us :)
Here are the pictures from Prague. Thank you (dekuji) so much once again for your lovely company. We had a fantastic time.
We wish you a very Merry Christmas and a happy New Year!
Hope to see you again!
Best wishes,
Olaf & Emi
Ahoj Radek,
I asked my mother "what was the most impressive thing about this trip?"
and she answered, "the Prague tour guide." And I feel the same.
Isn't it funny? The most impressive thing about this trip was not the Mucha museum, nor the Prague castle, nor the Obecni dum, nor the beautiful Zwinger palace, but it was you, Radek.
You know why?
Because you are very polite, knowledgeable, intellectual, and hard working.
You were trying to talk to every person, and when we were eating lunch, you came around each table and asked us if we have any questions. That was very nice, and I really felt that you are trying so hard to make us satisfied.
And I love your English accent!!
Sincerely,
-Yoko-
Radek-
Thank you for the great walking tour of Prague- Celinda and I greatly enjoyed your tour and the history of your city and country. Feel free to send me email if you ever travel to San Francisco- it¹s not as historic as Prague, but can be just a pretty.
Best regards,
Juan & Celinda
Dear Radek,
We have made it back home and I wanted to send you an e-mail to thank you for the wonderful tours you gave us. You were a wonderful guide and made our trip much more enjoyable. We will be telling all of our friends and family what a great guide you are and recommending your services should they visit the Czech Republic. Thank you again and we will be sure to email you for a tour the next time we are in Prague.
Anual Ray and Andrew Mcneil
Florida, USA